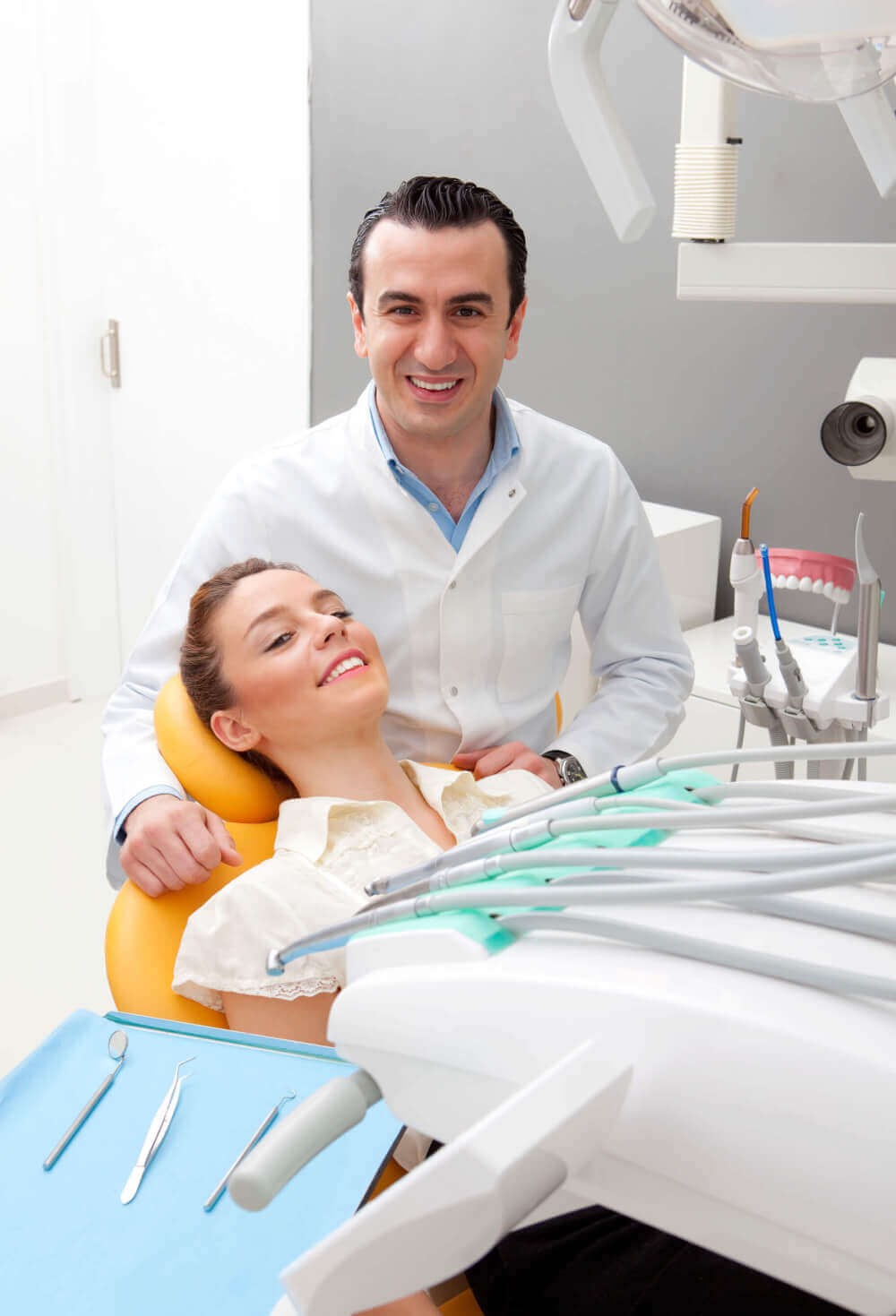 Having a missing tooth can be detrimental not only to the appearance of your smile but also to your self-confidence. Beyond the aesthetic and emotional impact, it also may prevent your mouth from functioning properly. Two restorative devices that are commonly used to correct missing teeth are dental implants and bridges. While the end goal of each is to restore oral form and function, they are very different treatment options. The expert dentists at SEDA Dental of North Miami Beach lend insight into the differences between dental implants and bridges to help patients determine which one may be best suited to meet their needs.
Impact of a missing tooth
Missing teeth can be a serious issue. When even just one tooth is lost, the repercussions may be substantial. When a tooth (or teeth) are missing, other teeth may shift out of place to accommodate for the open space and can impact a patient's overall bite. They also can become crowded or crooked because of the shift to fill the space, making it more difficult to properly brush and floss. This ultimately may lead to gum disease and tooth decay. This is why when a tooth goes missing, it should be replaced as soon as possible.
Bridging the gap
As its name suggests, a dental bridge is a prosthetic tooth that is attached to healthy teeth (referred to as abutments) surrounding a gap in the mouth. It works by forming a bridge across the open area. Bridges most commonly are made of dental porcelain or metal or a combination of both. The prosthetic tooth is usually is composed of dental porcelain so that it closely resembles a patient's natural teeth.
With a traditional dental bridge, the two teeth on either side of the gap are shaved down to make room for the bridge, and a dental crown is cemented over each tooth. A bridge also may be supported by a dental implant that is surgically placed to hold the device in place. A fixed bridge, which is cemented into place in the mouth, may be an alternative option for North Miami Beach patients who lose one or more teeth. These function like natural teeth and can be long-lasting.
Dental bridges are a relatively quick and cost-effective way to replace one or more missing teeth. Also, in cases where patients have experienced bone loss in the jaw, it is not necessary to undergo a lengthy bone grafting process in order to place a traditional bridge. However, because bridges do not address underlying issues like bone loss, such conditions may continue even after the gap is closed and the cosmetic issue is corrected. In some patients, the device can place increased strain on the surrounding abutment teeth. As a result, bridges may need to be replaced in the future.
Investigating dental implants
Dental implants are artificial teeth that sit atop small titanium alloy posts, which are implanted into the jaw. These strong posts are made of the same material found in knee and hip implants. They act as an anchor for a custom-crafted prosthetic tooth (also called a crown) that patients care for in the same way as they do their natural teeth, with routine brushing and flossing. Screw-shaped endosteal implants are surgically placed into the jawbone and topped with a temporary crown. Typically, new bone grows around the metal implant post over several months, securing the device, after which time a permanent crown is installed. Once fixed in place, dental implants look and function exactly like natural teeth.
Unlike bridges, dental implants place less strain on the surrounding teeth. The implantation process also promotes the healing of the gums and underlying jawbone. Barring any unforeseen issues or injuries, most dental implants are extremely long-lasting and likely will not need to be replaced in the future. However, implants can be a costly dental treatment, especially when several teeth need to be replaced. Bone grafting may be necessary in advance of the treatment in order to build an adequate amount of bone to support the implant. Also, it can take several months for the mouth to heal following the initial treatment before the implant process can be completed.
Combining treatments
When patients are missing multiple teeth, the skilled dentists at SEDA Dental of North Miami Beach may recommend that a combination of dental bridges and implants be used to restore your smile and proper oral function. If all of your molars are lost, for example, an implant may be installed at one end of the mouth, where the tooth is absent. A cap may be attached at the other end, bridging the metal implant post to your healthy tooth. Similarly, a patient who has lost the majority of all of the teeth in an area of the mouth may be a candidate for a device like a bridge that straddles a pair of implant posts.
What are the recovery times?
In most cases, a dental bridge process can be completed in less time than it takes to receive dental implants. As part of a temporary bridge, it is possible to add it immediately following a tooth extraction or after the adjacent crowns are placed. This allows for a more normal appearance and proper function while the extraction site heals. Meanwhile, it may take six months or more before replacement teeth can be affixed to dental implants. This depends on whether a bone graft is required and how well the implant has bonded to the jawbone.
Choosing one over the other
Still unsure whether a dental bridge or a dental implant is right for you? Both restorative devices offer their advantages.
With a bridge:
There is no need for dental surgery and, aside from filing down the abutment teeth, the procedure is noninvasive.
No recovery time is needed.
Bridges usually cost less than dental implants.
Patients who lack jawbone density may be good candidates for a bridge.
Among the advantages of dental implants:
They look and function exactly like natural teeth.
Patients generally are less prone to experiencing decay and gum disease than with dental bridges.
They usually are longer lasting than bridges.
Now that you know some of the similarities and differences between dental implants and bridges, it's time to schedule an appointment with the skilled dentists at SEDA Dental of North Miami Beach, FL for a consultation on what is the best option for your dental needs. Given their vast knowledge and experience in both of these restorative procedures, they can expertly determine which device is best suited to replace your missing teeth and restore your stunning smile.